Unique hotel complex of 7 apartments in Panteli Leros
€ 700.000,= / $ 744,450.=
*
*
For informational purposes only. Exchange rates may vary. Based on
ECB reference rates
.
The hotel complex, built in 2004, consists of three (3) buildings (A, B, C) of which:
Το κτίριο (Α) αποτελείται από τέσσερα (4) στούντιο συνολικής επιφάνειας 134,4 μ2.
Of which two on the ground floor, surface area 70.07sq.m. and two on the first floor surface area 64.33sq.m.
All studios are single rooms and have traditional wooden floors, thatched ceiling in the traditional island style and window frames with high quality wood (iroko). They also have a fully equipped kitchenette with a mini fridge and cooking rings. They also have a private toilet with tiled walls and a shower. Each room has a flat screen LCD TV, an independently operated A/C unit as well as an electric water heater for hot water.
Also in this building there is a water collector large enough to cover the water supply needs of the complex during the summer months when the water supply from the Municipality is lacking with a total volume of approximately 130 m3.
Finally, there is an accessible terrace (roof) with an area of ​​64.33sq.m. with an amazing view that can be used further.
Tags: Sale, hotel, Leros, Hotel complex.
Description of properties ( B, C )
Buildings (B & C) consist of two (2) windmills with a surface area of ​​56.52m2 each. From which the 28.26 sq.m. are on the ground floor which has a living room with a built-in sofa, a fully equipped kitchenette with a mini fridge and cooking hobs and a tiled bathroom with a shower. There is also a stone staircase leading to the first floor (28.26 sq.m.) where there is a fairly spacious bedroom with a wooden floor, a large wardrobe with storage spaces and a reed-lined ceiling.
Each windmill has a flat screen LCD TV, an independently operated A/C unit as well as an electric water heater for hot water.
On the side, each mill has a pergola with an outdoor seating area with an unlimited sea view.  
 The difference between them is that building (C) at the base of the windmill has a ready-to-live-in apartment with a total area of ​​83.67sq.m. which consists of a very spacious bedroom with a double bed and storage spaces, a living room with two sofa beds, a fully equipped kitchen and a toilet with a shower, while the building (B) has at its base a space with a total area of ​​77.41m2 which is used as a storage space but also as a laundry room and an ironing room.
– Finally, in the complex there is a common storage area between buildings B & C of 9.30 sq.m. , a common green area (K.X 2) of 135.66 sq.m. and a common drainage area.
In order to indicate the property, it is necessary to indicate the police ID and the A.F.M. according to Law 4072/11-4-2012 Official Gazette 86 A.
Characteristics of Property
Area information and accesibility:
Panteli is the traditional fishing village of Leros. Its unique and genuine atmosphere made it the most popular place for locals and tourists. Taverns and cafes by the sea.
As soon as you arrive in Panteli you feel at home...
Μόλις φτάσετε στο Παντέλι αισθάνεσται σαν στο σπίτι σας…
Port of Ag. Marina 6 mins, 1900 m.
Marina Lakkiou 9 min, 4000 m.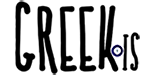 The location on the map is indicative 
I am interested in the property
Schedule a visit to the property or ask us to contact you for more information. The application is not binding on your visit to the property. Once we receive your request, we will contact you immediately.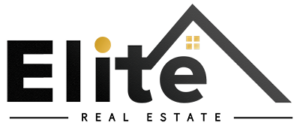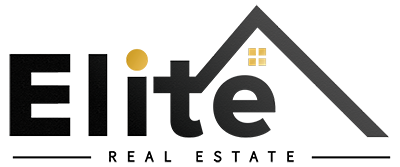 Real Estate Office Kalamata
kalamata [at] eliterealestaste.gr
+30 2721028928
The copyright of the images and photographs of the real estate - with the exception of those from publicly accessible sources, namely Google Earth, which bears the relevant mark - is protected by applicable copyright law and belongs exclusively to ELITE REAL ESTATE Company by assignment by owner.