Ενοικίαση γκαρσονιέρα Καλαμάτα (επιπλωμένη) 26 τ.μ
Γκαρσονιέρα / studio προς ενοικίαση στην Καλαμάτα (επιπλωμένη). Συμπληρώστε τη φόρμα ενδιαφέροντος για να κλείσετε ραντεβού με το νέο σας σπίτι!
Προς ενοικίαση στην Καλαμάτα, ανακαινισμένη γκαρσονιέρα / studio 26 τ.μ. Η πανέμορφη και λειτουργική γκαρσονιέρα του 5ου ορόφου βρίσκεται λίγα μέτρα από το κέντρο της Καλαμάτας καθώς και την παραλία Καλαμάτας σε ήσυχη γειτονιά.  Το διαμέρισμα διατίθεται για μόνιμη ενοικίαση από 1/10/2022.
Βρίσκεται λίγα μέτρα από super market, στάση λεωφορείων, 600 μέτρα από τη θάλασσα ( οδός Ναυαρίνου ) και 5 λεπτά από το κέντρο της Καλαμάτας.
Εύκολο πάρκινγκ στην γειτονιά του διαμερίσματος.
Tags: Ενοικίαση γκαρσονιέρα Καλαμάτα.
Η είσοδος στη γκαρσονιέρα του 5ου ορόφου στην Καλαμάτα, γίνεται από πόρτα ασφαλείας.  Δεξιά της εισόδου υπάρχει μεγάλη ντουλάπα ρούχων ενώ σε ξεχωριστό χώρο μέσα σε αυτή κρύβεται το πλυντήριο ρούχων. Αριστερά το μπάνιο του διαμερίσματος με διαθέσιμο πατάρι για αποθηκευτικό χώρο.
Η κουζίνα καθώς και όλο το διαμέρισμα είναι ανακαινισμένο στο 100%. Διατίθεται επιπλωμένο και με καινούργιες ηλεκτρικές συσκευές.
Το μικρό διαμέρισμα είναι φωτεινό με δυτικό μπαλκόνι που σκεπάζεται από τέντα. Η ψύξη και η θέρμανση καλύπτεται από Αir condition.
In order to indicate the property, it is necessary to indicate the police ID and the A.F.M. according to Law 4072/11-4-2012 Official Gazette 86 A.
Characteristics of Property
Kitchen
Άμεση πρόσβαση στο υπνοδωμάτιο και έξοδο στην εμπρός βεράντα.
Στο καλύτερο σημείο της πόλης, ανάμεσα στο κέντρο και στην παραλιακή ζώνη της Καλαμάτας.
The location on the map is indicative 
Rent γκαρσονιέρα Καλαμάτα
I am interested in the property
Schedule a visit to the property or ask us to contact you for more information. The application is not binding on your visit to the property. Once we receive your request, we will contact you immediately.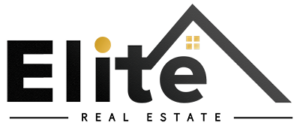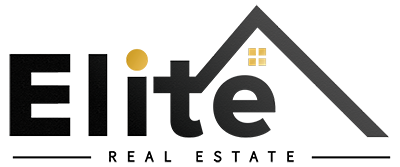 Real Estate Office Kalamata
kalamata [at] eliterealestaste.gr
+30 2721028928