Πώληση 4αρι διαμέρισμα Καλαμάτα
Διαμπερές  διαμέρισμα 100 τ.μ προς πώληση στο κέντρο Καλαμάτας και Παραλίας. Συμπληρώστε τη φόρμα ενδιαφέροντος για να κλείσετε ραντεβού με το νέο σας σπίτι!
€ 110.000,= / $ 108,801.= * * For informational purposes only. Exchange rates may vary. Based on
ECB reference rates
.
Ανάμεσα στο κέντρο της Καλαμάτας και την παραλία Καλαμάτας δίπλα από την οδό Ακρίτας, πωλείται γωνιακό διαμέρισμα 1ου ορόφου.
Το διαμέρισμα διαθέτει 3 κρεβατοκάμαρες (1 master, 2 μικρές) με δυνατότητα για ολική διαμόρφωση σε μεγάλο 3αρι διαμέρισμα. 
Το διαμέρισμα απέχει 3 λεπτά από το κέντρο της Καλαμάτας και αντίστοιχα από την παραλιακή ζώνη, δίπλα σε super market και σχολεία όλων των βαθμίδων.
Μερικώς ανακαινισμένο και μισθωμένο πωλείται στην τιμή των 110.000€. 
Διαθέτει μεγάλο χώρο για μπάνιο καθώς και μπαλκόνια στο σαλόνι στις κρεβατοκάμαρες και στην κουζίνα. 
Η πολυκατοικία είναι σε δρόμο με μικρή κυκλοφορία οχημάτων και χωρίς το θόρυβο του κέντρου.
Characteristics of Property
Kitchen
Spacious kitchen with space for kitchen, fridge and dishwasher.
Living room
With exit to the front terrace, and direct access to the kitchen, rooms, bathroom, basement.
Bathroom
In the bathroom there is space for a washing machine. Also the height of the bathroom allows for a dryer to be put.
Bedroom 1
Υπνοδωμάτιο με μπαλκονόπορτα, προς το εμπρός μπαλκόνι.
Bedroom 2
Υπνοδωμάτιο με μπαλκονόπορτα, προς το εμπρός μπαλκόνι.
Bedroom 3
Υπνοδωμάτιο με μπαλκονόπορτα, προς το εμπρός μπαλκόνι.
Το διαμέρισμα  διαθέτει μπαλκόνια σε όλους του χώρους σε δρόμους μικρής κυκλοφορίας. Εύκολο πάρκινγ στη γειτονιά. Κοντά σε καταστήματα και σχολεία.
The location on the map is indicative 
Sale Apartment in Kalamata
I am interested in the property
Schedule a visit to the property or ask us to contact you for more information. The application is not binding on your visit to the property. Once we receive your request, we will contact you immediately.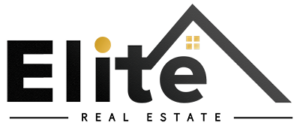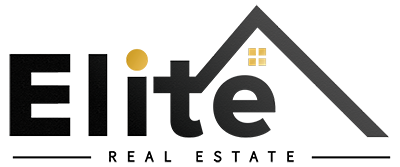 Real Estate Office Kalamata
kalamata [at] eliterealestaste.gr
+30 2721028928