Villa for sale in Kato Verga (Kalamata)
€ 1.040.000,= / $ 1,142,440.=
*
*
For informational purposes only. Exchange rates may vary. Based on
ECB reference rates
.
This stunning stone villa located in the heart of Verga Kalamata is now available for sale.
Three (3) levels cover a total of 200 square meters of housing. The luxury villa is located on a sloping plot of 950 square meters.
A warm and welcoming atmosphere inside, combined with beautiful images in the outdoor environment and the wonderful view west towards the sunset and the sea.
Away from the hustle and bustle of the city, this villa offers enchanting images highlighting the true beauty of Messinia from above. It is a perfect refuge in the natural environment.
Enchanting beaches of the Messinian Gulf await you just a few minutes from your new residence.
The villa is spacious enough. two hundred square meters (200 sq.m.), and an additional basement, and consists of 4 bedrooms 3 bathrooms, 2 kitchens and 2 living rooms.
The sunny terraces and courtyards have ample space for relaxation with a view of the sea, as well as a parking space at the entrance of the plot.
Specifically, on the first level of the residence, we will find the living room with the large western veranda, dining room, kitchen and the auxiliary bathroom. With an internal staircase on the 2nd level there is the master bedroom, two additional rooms and the main bathroom. Going down to the third level with internal or external access, we will find a separate residence with living room (fireplace), kitchen area, bathroom and additional room.
A real home is waiting for you to own it.
In order to indicate the property, it is necessary to indicate the police ID and the A.F.M. according to Law 4072/11-4-2012 Official Gazette 86 A.
Characteristics of Property
Area information and accesibility:
The residence is located 15 minutes from the center of Kalamata at an altitude of 280 meters. The view to the sea is magnificent at all hours of the day. Lower Verga Kalamata is an area consisting of holiday homes and permanent residences.
Access to the residence is via asphalt. Possibility of parking within the plot of the residence.
The location on the map is indicative 
I am interested in the property
Schedule a visit to the property or ask us to contact you for more information. The application is not binding on your visit to the property. Once we receive your request, we will contact you immediately.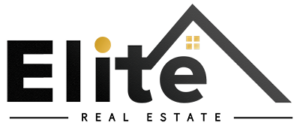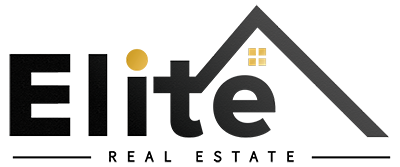 Real Estate Office Kalamata
kalamata [at] eliterealestaste.gr
+30 2721028928
The copyright of the images and photographs of the real estate - with the exception of those from publicly accessible sources, namely Google Earth, which bears the relevant mark - is protected by applicable copyright law and belongs exclusively to ELITE REAL ESTATE Company by assignment by owner.