For sale, villa Aetos Messinia #2214 | ELITE
€ 990.000,= / $ 1,052,865.=
*
*
For informational purposes only. Exchange rates may vary. Based on
ECB reference rates
.
For sale, at the entrance of the semi-mountainous settlement of Aetos Messinias, Municipality of Trifylia, Prefecture of Messinias, Villa of 180 sq.m. with ancillary areas on a plot of 4650 sq.m.
The wonderful villa is located on a sloping plot with perfectly landscaped areas, stone-built corridors and paddocks.
Within the plot, there is a luxurious stone structure, equipped with a barbecue - grill, oven, as well as an outdoor patio area for dining for you and your guests.
The exterior space is completed by the chapel in a separate landscaped area, parking spaces, and space for the construction of a swimming pool. The construction study of the exterior space also includes the professional use of the plot and auxiliary spaces.
It can become your perfect holiday home, for winter and summer, a permanent residence, a professional space for receptions with space configuration possibilities.
The house is in excellent condition and requires minimal maintenance.
Tags: Sale, Villa Aetos, Aetos Messinia, Villa for Sale
The maisonette is on two levels and includes four bedrooms, four bathrooms, two living rooms, a kitchen and large terraces with unlimited views.
Specifically, on the elevated ground floor we will find the living room (fireplace) with the equipped kitchen and the first two bedrooms with a built in bathroom.
On the second floor, living room, with space to configure an additional kitchen and the next two bedrooms with their internal bathrooms.
Large verandas allow the use of furniture also in the outdoor area of ​​the upper and lower floors where there are wooden pergola structures.
The residence will also be delivered with an outdoor pool measuring up to 5m*8m in the sale price. * There is additional available (unconfigured) space for tree planting, parking or any other activity, behind the residence.
In order to indicate the property, it is necessary to indicate the police ID and the A.F.M. according to Law 4072/11-4-2012 Official Gazette 86 A.
Characteristics of Property
Area information and accesibility:
Aetos is a semi-mountainous settlement near Kopanaki and administratively belongs to the Municipality of Trifylia, in the Prefecture of Messinia. The mountainous village Aetos it is built at an altitude of 377 meters. It is 7 kilometers from Kopanaki, 24 kilometers from Kyparissia 
Access to the residence is via asphalt
The location on the map is indicative 
I am interested in the property
Schedule a visit to the property or ask us to contact you for more information. The application is not binding on your visit to the property. Once we receive your request, we will contact you immediately.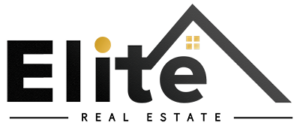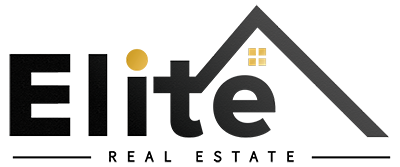 Real Estate Office Kalamata
kalamata [at] eliterealestaste.gr
+30 2721028928
The copyright of the images and photographs of the real estate - with the exception of those from publicly accessible sources, namely Google Earth, which bears the relevant mark - is protected by applicable copyright law and belongs exclusively to ELITE REAL ESTATE Company by assignment by owner.