Stone villa for sale in Verga (Kalamata) #2130 | ELITE
€ 850.000,= / $ 924,375.=
*
*
For informational purposes only. Exchange rates may vary. Based on
ECB reference rates
.
For sale in Verga, Kalamata, a luxurious 3-level stone villa, 205 sq.m. on a plot of 2226 sq.m.
An inviting and warm environment welcomes you to a superior combination of elegant and timeless luxury. In a private plot setting, enchanting images with magnificent views of the sea and distant mountains show the authentic beauty of Messinia from above.
There is a deep connection to our home and our well-being. Our relationship with nature also matters. Here you will find both. Wonderful home in a beautiful location to own.
The decoration has been done with attention to detail and with the aim of achieving a luxurious and artistic atmosphere.
Tags: Stone villa for sale in Verga (Kalamata)
The villa is spacious enough. 205 sq.m., consists of 3 bedrooms, 2 WC and a bathroom, additional kitchen with dining room and a comfortable living room with fireplace.
The sunny terraces have a lot of space to accomodate both owners and their visitors. for relaxation with a view of the sea, space to create a swimming pool, barbecue as well as a parking space at the entrance of the plot.
Cook your favorite meals and enjoy the results outdoors, on the spacious veranda in front or to the right of the villa with a wonderful view at an altitude of 268 meters from the sea.

Enchanting beaches of the Messinian Gulf await you just a few minutes from your new residence.
A real home is waiting for you to own it.
---
—
In order to see the house, it is necessary to indicate the police ID and the TIN. according to Law 4072 / 11-4-2012 Government Gazette 86 A.
At the beginning of the video set the resolution to 1080p60 HD
Characteristics of Property
Area information and accesibility:
The residence is located 15 minutes from the center of Kalamata at an altitude of 268 meters. The view to the sea is magnificent at all hours of the day. Kato Verga Kalamata is an area consisting of holiday homes and permanent residences.
Access to the residence is via asphalt. Possibility of parking within the plot of the residence.
Center of Kalamata 15 mins, 8,5 km.
Beach 6 mins, 2,8 km.
Kalamata International Airport 'Captain Vas. Konstantakopoulos', Kalamata National Road, 21 mins, 19 km.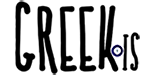 The location on the map is indicative 
Sale Stone villa in Kato Verga
I am interested in the property
Schedule a visit to the property or ask us to contact you for more information. The application is not binding on your visit to the property. Once we receive your request, we will contact you immediately.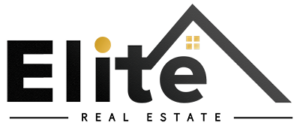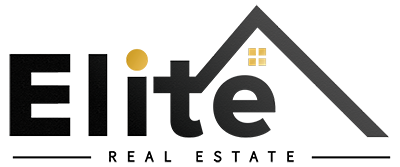 Real Estate Office Kalamata
kalamata [at] eliterealestaste.gr
+30 2721028928
The copyright of the images and photographs of the real estate - with the exception of those from publicly accessible sources, namely Google Earth, which bears the relevant mark - is protected by applicable copyright law and belongs exclusively to ELITE REAL ESTATE Company by assignment by owner.