Sales of detached houses in Velika (Messini)
€ 170.000,= / $ 184,875.=
*
*
For informational purposes only. Exchange rates may vary. Based on
ECB reference rates
.
Tags: Sales of detached houses in Velika (Messini) 
Προς πώληση στη Βελικά Μεσσηνίας, Δήμος Μεσσήνης μονοκατοικία 72 τ.μ με δεύτερη ανεξάρτητη μονοκατοικία 30 τ.μ εντός οικοπέδου 600 τ.μ. 
Inside the fenced plot with solid iron railings there are ornamental plants (roses, geraniums, carissa, jasmine, jasminum sambac) and 37 fruit trees: 5 vines, 4 pear, 3 kumquat, 2 lotus, 4 peaches, 2 fig trees, 1 almond tree, 2 lemon trees, 6 orange trees, 2 mandarin trees, 1 apple tree, 2 vanillas, 1 mulberry tree, 1 quince tree, 1 pomegranate tree).
It is located 10 minutes from the international airport of Kalamata, 5 minutes from the nearest beaches of Velika, one of which is organized and has a beach bar. Also, the house is located in close proximity to the pretty coastal villages of Petalidi, Chrani and Koroni, 20 km from the city of Kalamata and 30 km from Pylos and Gialova, where the Costa Navarino Hotel and the beach of Voidokilia are located. It is a picturesque Messinian village, which has a mini market, taverns, a pharmacy and two bakeries.
The first house consists of two bedrooms, of which the main one has large fitted wardrobes. Kitchen with luxurious cabinets, bathroom and a large area where the living room and dining room are located. It has a fireplace, radiators, air conditioning, solar water heater connected to a boiler. It has two large terraces with tiled roofs and mountain and sea views (46.50 sq.m.), as well as another balcony overlooking the hill and the sea. Three warehouses (16.50 sq.m.), one of them ideal for a cellar, and two covered areas for timber and storage of additional items. Additionally on the outside of the premises there are: Extra outdoor shower and ample parking, with special construction for car protection from the sun. The floors are of marble and Karystos stone. Τhe roof consists of slate and ceramic mussels for more coolness and insulation.
The second residence has its own separate kitchen and bathroom and another open space area - bedroom.
---
—
In order to see the house, it is necessary to indicate the police ID and the TIN. according to Law 4072 / 11-4-2012 Government Gazette 86 A.
Characteristics of Property
Area information and accesibility:
Velika is a village of the Municipality of Messini, belongs to the Regional Unit of Messini and has about 239 inhabitants.
The access to the property is made of asphalt. Possibility for parking of 2-3 cars inside the premise's fenced area.
Velika Beach 6 mins, 3 km.
Messini 12mins, 10 km
Kalamata city center 27 mins, 20 km.
Petalidi 10 mins, 7km.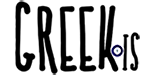 The location on the map is indicative 
Sale of detached house in Velika
I am interested in the property
Schedule a visit to the property or ask us to contact you for more information. The application is not binding on your visit to the property. Once we receive your request, we will contact you immediately.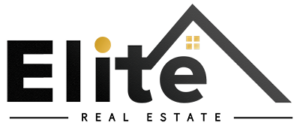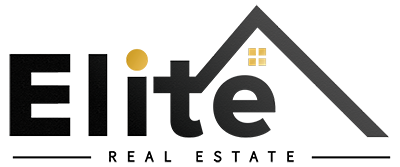 Real Estate Office Kalamata
kalamata [at] eliterealestaste.gr
+30 2721028928
The copyright of the images and photographs of the real estate - with the exception of those from publicly accessible sources, namely Google Earth, which bears the relevant mark - is protected by applicable copyright law and belongs exclusively to ELITE REAL ESTATE Company by assignment by owner.