Ενοικίαση διαμέρισμα Καλαμάτα (Νησάκι) 50 τ.μ
Τριάρι διαμέρισμα προς ενοικίαση στην Καλαμάτα (Νησάκι). Συμπληρώστε τη φόρμα ενδιαφέροντος για να κλείσετε ραντεβού με το νέο σας σπίτι!
ΕΝΟΙΚΙΑΣΗ ΕΠΙΠΛΩΜΕΝΗΣ ΚΑΤΟΙΚΙΑΣ
ΑΠΟ 15/08/22 μέχρι 30/06/2023
€ 450,= / $ 459.= * * For informational purposes only. Exchange rates may vary. Based on
ECB reference rates
.
Προς ενοικίαση δίπλα στο κέντρο της Καλαμάτας (Μεσσηνία) στην περιοχή νησάκι διαμπερές  διαμέρισμα, τρίτου ορόφου 50 τ.μ με δύο (2) υπνοδωμάτια. Το διαμέρισμα βρίσκεται 8 λεπτά (με τα πόδια) από το κέντρο της Καλαμάτας και 8 λεπτά (με τα πόδια) από την παραλία της Καλαμάτας. Διατίθεται για ενοικίαση με έναρξη διαθεσιμότητας από 15/8/2022 μέχρι 30/06/2023.
Είναι πλήρως επιπλωμένο και διαθέτει όλες τις ηλεκτρικές συσκευές.
Tags: Ενοικίαση διαμέρισμα Καλαμάτα (Νησάκι).
Η είσοδος στο διαμέρισμα γίνεται από ασανσέρ ή σκάλα.
Στο μικρό τριάρι διαμέρισμα θα βρούμε μια εξοπλισμένη κουζίνα με ψυγείο, πλυντήριο πιάτων, ηλεκτρική κουζίνα και πλυντήριο ρούχων καθώς και άλλες μικρές ηλεκτρικές συσκευές.
Υπάρχουν τρία διαθέσιμα κρεβάτια, ένα διπλό και δύο μονά στο 2ο δωμάτιο. Εντοιχισμένες ντουλάπες υπάρχουν στο ένα υπνοδωμάτιο ενώ στο 2ο υπάρχει συρταριέρα.
Το φωτεινό διαμέρισμα έχει τέντες στο μπαλκόνι, ηλιακό και ένα Air condition στην κουζίνα – σαλόνι.
---
—
In order to see the house, it is necessary to indicate the police ID and the TIN. according to Law 4072 / 11-4-2012 Government Gazette 86 A.
Characteristics of Property
Kitchen
With Electrical appliances
Living room
Exit to the front terrace, direct access to the kitchen.
Bedroom 1
Με μπαλκονόπορτα και ανοιχτή θέα
Βεράντα με διαθέσιμο χώρο για τραπέζι καρέκλες, σε οικογενιακή πολυκατοικία. Λίγα λεπτά από το κέντρο και την παραλία. 
The location on the map is indicative 
Rent Apartment in Kalamata
I am interested in the property
Schedule a visit to the property or ask us to contact you for more information. The application is not binding on your visit to the property. Once we receive your request, we will contact you immediately.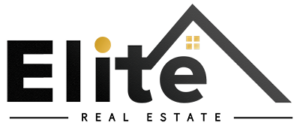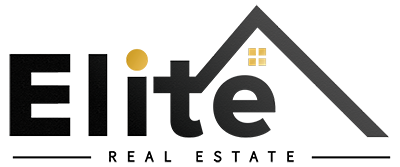 Real Estate Office Kalamata
kalamata [at] eliterealestaste.gr
+30 2721028928