Ενοικίαση διαμέρισμα Καλαμάτα 36 τ.μ - Δυάρι
Δυάρι διαμέρισμα προς ενοικίαση στο κέντρο Καλαμάτας. Συμπληρώστε τη φόρμα ενδιαφέροντος για να κλείσετε ραντεβού με το νέο σας σπίτι!
€ 260,= / $ 265.= * * For informational purposes only. Exchange rates may vary. Based on
ECB reference rates
.
Στο κέντρο της Καλαμάτας, σε απόσταση αναπνοής από την κεντρική πλατεία και με ανοιχτή θέα προς τη θάλασσα, ενοικιάζεται διαμέρισμα 36 τ.μ. Το διαμέρισμα βρίσκεται στον 4ο όροφο κεντρικού κτηρίου στην Καλαμάτα. Δίπλα σε 2 super market, περίπτερο, καφετέριες, στάση λεωφορείου στον εμπορικό ιστό της Καλαμάτας και το Ιστορικό κέντρο. Η πολυκατοικία είναι ήσυχη μιας και διαθέτει γραφεία και λίγα διαμερίσματα.
— Δυστυχώς δεν επιτρέπεται η μόνιμη παραμονή σε ζωάκι στο διαμέρισμα.—
— Κατάλληλο για φοιτητικό διαμέρισμα.—
Το διαμέρισμα διαθέτει ένα μεγάλο δωμάτιο με κρεββάτι ντουλάπα, γραφείο και χώρο για καναπέ. Στο δωμάτιο υπάρχουν 2 μπαλκονόπορτες με έξοδο σε μπαλκόνι με νότια θέα προς τη θάλασσα. 
Στην είσοδο του διαμερίσματος υπάρχει κουζίνα με ψυγείο και χώρος για πλυντήριο. Δεξιά της εισόδου μπάνιο με λουτρό. Το διαμέρισμα διαθέτει θερμοσίφωνα για ζεστό νερό.
—
In order to see the house, it is necessary to indicate the police ID and the TIN. according to Law 4072 / 11-4-2012 Government Gazette 86 A.
Characteristics of Property
The location on the map is indicative 
Rent Apartment in Kalamata
I am interested in the property
Schedule a visit to the property or ask us to contact you for more information. The application is not binding on your visit to the property. Once we receive your request, we will contact you immediately.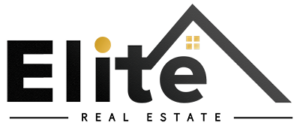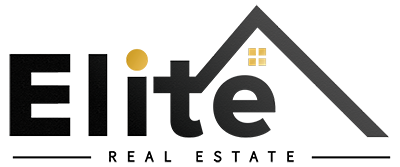 Real Estate Office Kalamata
kalamata [at] eliterealestaste.gr
+30 2721028928