Πώληση Beach Bar - Δ. Πύλου Νέστορος
€ 190.000,= / $ 207,803.= * * For informational purposes only. Exchange rates may vary. Based on
ECB reference rates
.
Πωλείται εν λειτουργία κερδοφόρα επιχείρηση beach bar στην περιοχή του Δ. Πύλου Νέστορος. Το beach bar βρίσκεται σε καταπληκτικό σημείο και φημίζεται ως το καλύτερο καλοκαιρινό στέκι της περιοχής με χιλιάδες επισκέπτες κατά τη διάρκεια του καλοκαιριού. Για τη σεζόν Απρίλιος 2022 μέχρι Οκτώβριος 2022 η επιχείρηση θα λειτουργήσει κανονικά και θα διατεθεί για τη νέα σεζόν. Η μελέτη απόσβεσης είναι ένα έτος για μια πλήρη σεζόν. 
* Πωλείται η επιχείρηση και όχι ο νοικιασμένος χώρος 3750 τ.μ.  
Παρακάτω δίνεται ενδεικτική και όχι περιοριστική λίστα με τον εξοπλισμό της επιχείρισης. 
Άδεια υγειονομικού ενδιαφέροντος, μουσική, πυρασφάλειας, άδεια ηλεκτρολόγου, φωτισμός, τραπέζια μοναστηριακά, καρέκλες, πουφ, καναπέδες 8 ατόμων, αιώρες μεξικάνικες, ξαπλώστρες, ομπρέλες, ψυγεία, εγκαταστάσεις κ.α
Πλήρη λίστα διαθέσιμη κατόπιν υπόδειξης.
Το beach bar διαθέτει θέσεις πάρκινγκ, χώρο για διοργάνωση καλοκαιρινών event. Δυνατότητα υπάρχει για να οργανωθούν στο χώρο τραπέζια γάμων, βαπτίσεων και άλλων εκδηλώσεων σε ένα καταπληκτικό περιβάλλον δίπλα στην καθαρή θάλασσα. 
I am interested in the property
Schedule a visit to the property or ask us to contact you for more information. The application is not binding on your visit to the property. Once we receive your request, we will contact you immediately.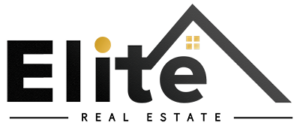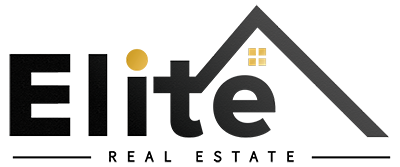 Real Estate Office Kalamata
kalamata [at] eliterealestaste.gr
+30 2721028928
The copyright of the images and photographs of the real estate - with the exception of those from publicly accessible sources, namely Google Earth, which bears the relevant mark - is protected by applicable copyright law and belongs exclusively to ELITE REAL ESTATE Company by assignment by owner.