Sale, detached house Messini Messinias (Center)
€ 150.000,= / $ 159,525.=
*
*
For informational purposes only. Exchange rates may vary. Based on
ECB reference rates
.
Sale of a detached house of 97 sq.m. with additional space for use as a closed garage and storage of 27.50 sq.m., on a fenced plot of 745 sq.m. in Messini.
The detached house is located in a privileged spot a few meters from the center of Messina and next to Ethnarchou Makariou Avenue in a quiet neighborhood.
The area of ​​the plot consists of the residence, front yard with stone slabs, while at the back of the residence (and accessible by car) there is a cement-paved corridor to the closed parking lot.
The rest of the plot contains fruit plants and olive trees that beautify and cool the environment of the residence.
MARKETED BY ELITE REAL ESTATE AGENCY
ΟΡΟΙ ΔΟΜΗΣΗΣ ΟΙΚΟΠΕΔΟΥ: ΣΥΝΤΕΛΕΣΤΗΣ ΔΟΜΗΣΗΣ 1.8 / ΥΨΟΣ ΚΤΗΡΙΟΥ 11 ΜΕΤΡΑ.
The entrance to the yard and the plot of the single-family house is via a pedestrian path in the front yard and by car to the back of the plot.
It consists of 2 main bedrooms, living room, kitchen, bathroom and additional utility space that can be used as a third bedroom.
The house has been renovated with new type thermal break aluminum frames in very good condition in all its areas.
It is sold together with the electrical appliances and most of the furniture and household items.
It has radiators, 3 air conditioners and a solar water heater for hot water. The perfect opportunity to acquire a spacious detached house on a prime plot in the area of ​​Messina.
In order to indicate the property, it is necessary to indicate the police ID and the A.F.M. according to Law 4072/11-4-2012 Official Gazette 86 A.
Characteristics of Property
Area information and accesibility:
Access to the residence is via asphalt. Possibility of entrance from 2 sides of the plot.
The location on the map is indicative 
Sale detached house Messini
I am interested in the property
Schedule a visit to the property or ask us to contact you for more information. The application is not binding on your visit to the property. Once we receive your request, we will contact you immediately.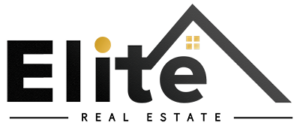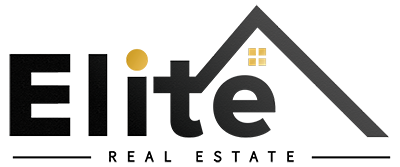 Real Estate Office Kalamata
kalamata [at] eliterealestaste.gr
+30 2721028928
The copyright of the images and photographs of the real estate - with the exception of those from publicly accessible sources, namely Google Earth, which bears the relevant mark - is protected by applicable copyright law and belongs exclusively to ELITE REAL ESTATE Company by assignment by owner.