Ενοικίαση διαμέρισμα 3 υπνοδωματίων Καλαμάτα
Τεσσάρι διαμέρισμα προς ενοικίαση στην Παραλία Καλαμάτας. Συμπληρώστε τη φόρμα ενδιαφέροντος για να κλείσετε ραντεβού με το νέο σας σπίτι!
Tags: Ενοικίαση διαμέρισμα Καλαμάτα, Ενοικίαση 4αρι διαμέρισμα Καλαμάτα, Ενοικίαση οροφοδιαμερίσματος Καλαμάτα
Προς ενοικίαση σε οδό κάθετη της οδού Αύρας, λίγα μέτρα από την παραλιακή οδό Ναυαρίνου ΝΕΟΔΜΗΤΟ (πρώτη ενοικίαση) οροφοδιαμέρισμα 3 υπνοδωματίων με συνολικό εμβαδόν 94 τ.μ.
Το διαμέρισμα βρίσκεται στο 2ο όροφο νέας οικοδομής και είναι το μόνο ολοκληρωμένο διαμέρισμα προς ενοικίαση. Η είσοδος στο διαμέρισμα γίνεται από μη διαμορφωμένο κλιμακοστάσιο (δεν υπάρχει ασανσέρ) του οποίου η διαμόρφωση θα γίνει μέσα στους επόμενους μήνες.  Αποθήκη  διαθέσιμη προς χρήση στο ισόγειο του διαμερίσματος ( περίπου 15 τ.μ. )
Απόσταση από τη θάλασσα 200 μέτρα. 
Διατίθεται για μακροχρόνια ενοικίαση.
Η είσοδος στο φωτεινό και διαμπερές οροφοδιαμέρισμα γίνεται με πόρτα ασφαλείας. Δεξιά της εισόδου έχουμε πρόσβαση στο σαλόνι με έξοδο στο νότιο μπαλκόνι του διαμερίσματος και στην κουζίνα με έξοδο στo βόρειo μπαλκόνι.
Αριστερά της εισόδου υπάρχουν 3 υπνοδωμάτια με ντουλάπες  και έξοδο σε μπαλκόνια. Το διαμέρισμα διαθέτει ηλιακό και 4 air condition για την ψύξη και τη θέρμανση του διαμερίσματος. 
Το μπάνιο διαθέτει ντουλάπια αριστερά της πόρτας καθώς και χώρο για το πλυντήριο ρούχων. 
---
—
In order to see the house, it is necessary to indicate the police ID and the TIN. according to Law 4072 / 11-4-2012 Government Gazette 86 A.
Characteristics of Property
Living room
Exit to the front terrace, direct access to the kitchen.
Ανοιχτός χώρος parking έξω από την κατοικία. 
The location on the map is indicative 
Rent Apartment in Kalamata
I am interested in the property
Schedule a visit to the property or ask us to contact you for more information. The application is not binding on your visit to the property. Once we receive your request, we will contact you immediately.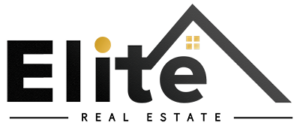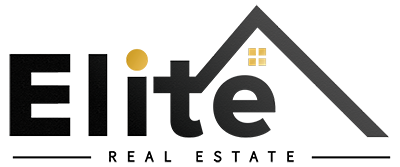 Real Estate Office Kalamata
kalamata [at] eliterealestaste.gr
+30 2721028928