Plot of land for sale Gialova (Pylos)
€ 189.000,= / $ 197,864.=
*
*
For informational purposes only. Exchange rates may vary. Based on
ECB reference rates
.
For sale at Gialova of Municipality Pylos Nestoros investment plot even and buildable 5,479 sq.m a few meters (700 m.) from the settlement of Gialova and 500 meters from the sea.
Possibility to build a house up to 230 sq.m with a view to Gialova and Sfakteria from the ground level on the left side of the plot or the 1st floor of the house. The plot contains olive trees and is sloping with different inclination in parts of the plot with road easement access road, rural.
Possibility to buy adjacent plots.
Gialova is an ideal summer destination where thousands of tourists visit the seaside pedestrian lane with the cafes, restaurants and bars of Gialova overlooking Pylos and Sfakteria. Historical monuments exist in close proximity to Gialova and make it a favorite choice for tourists from all over the world.
Tag: Plot for sale Gialova (Pylos)
OUTSIDE TOWN PLAN, OUTSIDE SETTLEMENT, OUTSIDE G.P.S., it is an independent property and it is EVEN & BUILDABLE WITH AN EXCEPTION according to the written urban planning provisions.
Plot of land = 5479 sq.m. 
Maximum Construction 230 sq.m.
Building height  7,5 m +1,20 m. roof
Ground height  21 to 31 meters within the plot.
————————-
For the indication of the property, topographic and other supporting documents, it is necessary to provide the agency your police identity and your A.F.M. according to Law 4072 / 11-4-2012 Government Gazette 86 A.
Area information and accesibility:
Η Γιάλοβα, παραθαλάσσιος τουριστικός οικισμός, νοτιοδυτικά της Μεσσηνίας, σε απόσταση 7 χλμ. από την Πύλο, αποτελεί ιδανικό τόπο για διακοπές αλλά και τουριστικές εξορμήσεις στη γύρω περιοχή. Γνωστή για τη λιμνοθάλασσα της που εκτείνεται ανάμεσα στο χωριό και τον όρμο της Bοϊδοκοιλιάς, με το μεγαλύτερο βάθος της να μην ξεπερνά τα 4 μ., είναι ο σημαντικότερος υγροβιότοπος της Νότιας Ελλάδας, αλλά και ένας από τους σημαντικότερους της Ευρώπης
Access to the plot is via a rural road for approximately 300 meters from the Pylas-Gialova provincial road.
Beach 2mins, 500m.
Gialova 2mins, 700m.
Pylos 11mins, 7km.
Kalamata International Airport "Captain Vas. Konstantakopoulos", Kalamata National Road,  47mins, 39km.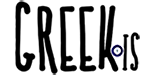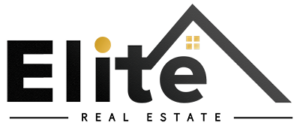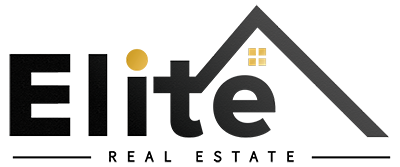 Real Estate Office Kalamata
kalamata [at] eliterealestaste.gr
+30 2721028928
The copyright of the images and photographs of the real estate - with the exception of those from publicly accessible sources, namely Google Earth, which bears the relevant mark - is protected by applicable copyright law and belongs exclusively to ELITE REAL ESTATE Company by assignment by owner.