Πώληση οικοπέδου Σκάλα (Μεσσηνίας)
Find your own opportunity at ELITE
Πώληση οικοπέδου Σκάλα (Μεσσηνίας) | ELITE #2075
Πώληση οικοπέδου Σκάλα (Μεσσηνίας)
€ 14.000,= / $ 13,847.= * * For informational purposes only. Exchange rates may vary. Based on
ECB reference rates
.
Προς πώληση στη Σκάλα Μεσσηνίας οικόπεδο γωνιακό με δόμηση 240 τ.μ λίγα μέτρα από το κέντρο του χωριού. Κατάλληλο για κατασκευή κατοικίας με ανεμπόδιστη θέα, επαγγελματική χρήση ή χώρο στάθμευσης. (Δυνατότητα για διακανονισμό αποπληρωμής στην τελική συμφωνηθείσα τιμή) .
Όροι δόμησης (Εντός οικισμού):
Το παραπάνω ακίνητο είναι άρτιο και οικοδομήσιμο σύμφωνα με τις ισχύουσες πολεοδομικές διατάξεις.
Construction 240,00 τ.μ
Coverage 60%
Κλίση Επικλινές 
Video - οικόπεδο Σκάλα (Μεσσηνίας)
Area information and accesibility:
H Σκάλα  (Τοπική Κοινότητα Σκάλας – Δημοτική Ενότητα Μελιγαλά), ανήκει στον δήμο Οιχαλίας της Περιφερειακής Ενότητας Μεσσηνίας που βρίσκεται στην Περιφέρεια Πελοποννήσου, σύμφωνα με τη διοικητική διαίρεση της Ελλάδας όπως διαμορφώθηκε με το πρόγραμμα "Καλλικράτης". Η επίσημη ονομασία είναι "η Σκάλα".
Η πρόσβαση στο οικόπεδο γίνεται από άσφαλτο. Έχει είσοδο από τον αυτοκινητόδρομο Τρίπολης Καλαμάτας μετά τον Αγ. Φλώρο προς Σκάλα.
Location - distances:
Μελιγαλάς 7 λ,  6 χμ.
Kalamata 24 λ, 25 χμ.
Kalamata Hospital 16 λ,  17 χμ.
Kalamata International Airport 'Captain Vas. Konstantakopoulos', Kalamata National Road,  17 λ,  18 χμ.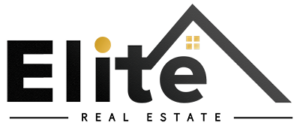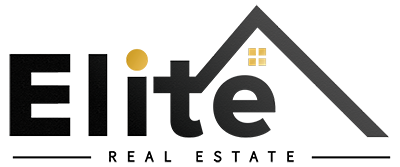 Real Estate Office Kalamata
kalamata [at] eliterealestaste.gr
+30 2721028928
The copyright of the images and photographs of the real estate - with the exception of those from publicly accessible sources, namely Google Earth, which bears the relevant mark - is protected by applicable copyright law and belongs exclusively to ELITE REAL ESTATE Company by assignment by owner.