Sale of a land plot in Achladochori- (8000 sq.m.)
Find your own opportunity at ELITE
Plot - plot for sale in the area of ​​Achladochori, Messinia.
Πώληση οικοπέδου Αχλαδοχώρι
€ 170.000,= / $ 181,203.= * * For informational purposes only. Exchange rates may vary. Based on
ECB reference rates
.
For sale in the area of Achladochori Messinias,spot Helonaria a few minutes from the seaside town of Petalidi and before the constantly developing tourist area Chranoi, Messinias Χράνων Μεσσηνίας buildable area 8000 sq.m. with a maximum construction of 280 sq.m.
The ground is elevated, slightly sloping, definitely offers an unobstructed view of the sea from the ground floor or first floor of a house. Ideal for a holiday home or for tourist use 
Entrance to the plot from 2 streets and 2 sides of the field.
Conditions of construction:
Mixed Tourist and Rural Development Area - ZH
The eastern part of the plot is 360m away. from the sea.
Maximum construction 280 sq.m.
IT IS NOT LOCATED IN A NATURA ZONE OR IN AN AREA PART OF AN ARCHAEOLOGICAL SITE, HIGH VOLTAGE CABLES DO NOT PASS THROUGH THE LAND AND ALSO DOES NOT FALL INTO PROVISIONS ON LAND AND MONEY CONTRIBUTIONS.
Video Plot Achladochori (Petalidi):
Area information and accesibility:
Ahladochori is a village in the Municipality of Messina, belongs to the Regional Unit of Messinia and has 135 inhabitants, according to the 2011 Census.
Achladochori belongs to the Community of Ahladochori and belongs to the Municipal Unit of Petalidi. Located in altitude 269 meters and until 1927 was called Chaikali ΧαϊκάλιIt is located 3,5 km away from Kalamaki and the sea front and 9 km away from Petalidi. Καλαμάκι και την παραλία και 9 χιλιόμετρα από το Petalidi.
The location of the above area is accessible by asphalt and a small piece of 50 meters of concrete road. The plot has access from 2 roads with main entrance north of the plot.
Location - distances:
Kalamata Square 7 mins, 5,4 km.
Organized beach 3 mins, 1,2 km
Kalamata International Airport 'Captain Vas. Konstantakopoulos', Kalamata National Road,  30 mins, 24,3 km
Kalamata Hospital 35 mins, 28 km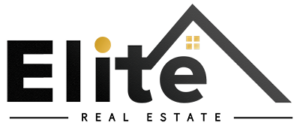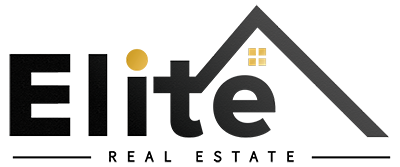 Real Estate Office Kalamata
kalamata [at] eliterealestaste.gr
+30 2721028928
The copyright of the images and photographs of the real estate - with the exception of those from publicly accessible sources, namely Google Earth, which bears the relevant mark - is protected by applicable copyright law and belongs exclusively to ELITE REAL ESTATE Company by assignment by owner.