Barbecue for sale in Kalamata
Πωλείται εν λειτουργία επιχείρηση εστίασης στην Καλαμάτα, κερδοφόρα με 5 έτη λειτουργία. 80% τζίρου από παραγγελίες με σταθερά αναπτυσσόμενη πελατεία από efood. Άδεια επιχείρησης για καθήμενους 30 ατόμων.  Η επιχείρηση είναι σε κατάσταση νέας σε όλο τον εξοπλισμό και το εσωτερικό των 60 τ.μ 
Υπάρχουν διαθέσιμοι λογαριασμοί κοινωνικών δικτύων καθώς και λογαριασμός e-food με πάνω από 1680 κριτικές και συνολικά 5 αστέρια. 
—
Ενδεικτικά πάγια έξοδα: Διαθέσιμα
—
Μεταβίβαση Άδειας ονόματος, λογαριασμών & τεχνογνωσία. 
* The company is for sale with the possibility of training on how it operates and its suppliers. 
In operation, 5 years with a stable clientele, complete machinery - equipment, profitable business with the possibility for a potential buyer to see the income and expenses of the company.
Set of 7 single and double tables from new sea plywood
-
Consists of:
Inox kitchen with bubble 4.5 meters. Inverter motor silent. Complete fire extinguishing systems and electronic panel with gas cutter. Connector for three LPG cylinders. A dip freezer, a fridge-freezer, a meat fridge counter, and two showcase refrigerators. efood equipment laptop and mini order printer, grill, plate, heaters, fryer.
Kitchen
Με όλο το διαθέσιμο εξοπλισμό για λειτουργία του καταστήματος
Business license for 30 people. The company is in new condition with all the equipment and the interior of 60 sq.m.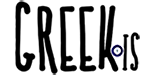 * The location on the map is indicative 
I am interested in the business
Schedule a visit to the business or ask us to contact you for more information. The application is not binding on your visit to the business. Once we have received your request, we will contact you immediately.