Parcel for sale - Vasilitsi (Koroni)
Find your own opportunity at ELITE
Πώληση οικόπεδο Βασιλίτσι (Κορώνη) - Καλαμάκι
Parcel for sale Vasilitsi (Koroni)
€ 120.000,= / $ 128,196.=
*
*
For informational purposes only. Exchange rates may vary. Based on
ECB reference rates
.
Προς πώληση στο Βασιλίτσι Κορώνης περιοχή Φανερωμένη (Καλαμάκι), ΑΡΤΙΟ & ΟΙΚΟΔΟΜΗΣΙΜΟ Sloping plot overlooking Kalamaki beach. Η έκταση απέχει μόλις 490 μέτρα από τη θάλασσα και 5 λεπτά από τη μαγευτική παραλία αμμούδι της Κορώνης. Έχει αρτιότητα κατά παρέκκλιση για δόμηση κατοικίας  220 τ.μ με μέγιστο αριθμό ορόφων 2 (7,5 μέτρα + στέγη). Η συνολική επιφάνεια, 5146 τ.μ επιτρέπει την κατασκευή κατοικίας με πρόσωπο στο δρόμο. Στην περιοχή υπάρχει μεγάλη ανοικοδόμηση από τουριστικές – παραθεριστικές κατοικίες που κάνει την αγορά του πραγματική επένδυση. 
Δείτε άλλα ακίνητα στην περιοχή #2083, #2082 #2081.
Βρίσκεται εκτός σχεδίου, εκτός ορίων οικισμού Τ.Κ. Βασιλιτσίου, Δ.Ε. Κορώνης στην θέση "Καλαμάκι" εντός ΣΧΟΟΑΠ Κορώνης, (ενα τμήμα εντός : Τομέα ΠΟ: Περιοχές Απόλυτου Προστασίας Ορεινών και Δασικών Περιοχών και Περιοχών Φυσικού κάλλους και ένα τμήμα εντός TH: Περιοχές Μικτής Τουριστικής και Αγροτικής Ανάπτυξης), της Δ.Ε. Κορώνης, του Δήμου Πύλου-Νέστορος, της Π.Ε. Μεσσηνίας.
• It is even in derogation and buildable in accordance with the existing urban planning regulations and the terms and restrictions of the TH zone apply.
• Does not owe land and money
• There are no overhead high voltage transmission lines of PPC or natural gas pipeline within the plot.
• There is water and electricity for use in a new home in the area.
Area information and accesibility:
Faneromeni, is a seaside village at an altitude of 74 meters above sea level and is located at the southwestern tip of the prefecture of Messinia. Administratively it belongs to the Community of Vasilitsi, the Municipal Unit of Koroni, the Municipality of Pylos - Nestoros, the Region of Peloponnese,
The access to the plot is made of asphalt and a few meters of cement road and dirt road. The location as well as the size of the plot allows for a private luxury house with unrestricted view.
Location - distances:
Koroni Center 14 mins, 10 km.
Beach ammoudi 5 mins, 1.5 km.
Kalamata International Airport "Captain Vas. Konstantakopoulos", Kalamata National Road, 62 mins, 54 km.
Kalamata Hospital 65 mins, 55 km.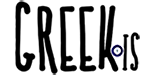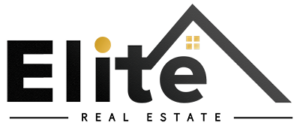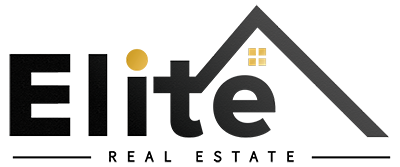 Real Estate Office Kalamata
kalamata [at] eliterealestaste.gr
+30 2721028928
The copyright of the images and photographs of the real estate - with the exception of those from publicly accessible sources, namely Google Earth, which bears the relevant mark - is protected by applicable copyright law and belongs exclusively to ELITE REAL ESTATE Company by assignment by owner.