Rent Residence, detached house, Petalidi
Μονοκατοικία προς ενοικίαση στο Πεταλίδι Μεσσηνίας. Συμπληρώστε τη φόρμα ενδιαφέροντος για να κλείσετε ραντεβού με το νέο σας σπίτι!
€ 410,= / £ 342.= * * For informational purposes only. Exchange rates may vary. Based on
ECB reference rates
.
Σε απόσταση 2 λεπτών από την παραλία Πεταλιδίου και δίπλα στην κεντρική πλατεία διατίθεται προς ενοικίαση επιπλωμένη μονοκατοικία συνολικής επιφάνειας κτισμάτων 164 τ.μ. (υπόγειο – ισόγειο) σε οικόπεδο 143 τ.μ
On the main level 82 sq.m. the house consists of available living room with fireplace, open plan kitchen, 2 bedrooms, bathroom and 2 terraces with awnings. The house as well as its furniture and equipment are in new condition since it has been used only for a holiday home.
Η κατοικία μπορεί να χρησιμοποιηθεί ως κύρια ή εξοχική μιας και απέχει λίγα μέτρα από την πλατεία Πεταλιδίου και την θάλασσα.
*Ενοικίαση μονοκατοικία Πεταλίδι * Πεταλίδι ενοικίαση μονοκατοικία
In the semi-basement of 82 sq.m. there is an oil heating burner and enough storage space. Access is available from the front and back of the house where there is a space with a gate for the car.
Η κατοικία διαθέτει διπλά τζάμια, σίτες, 3 κλιματιστικά για όλα τα δωμάτια. Ψυγείο, πλυντήριο πιάτων, τραπεζαρία, σαλόνι με καναπέδες καθώς και μικρό αποθηκευτικό χώρο δίπλα από την κουζίνα. Η κατοικία μπορεί να ενοικιαστεί με όλο τον εξοπλισμό επίπλων και ηλεκτρικών συσκευών. Στην ταράτσα υπάρχει διαθέσιμος ηλιακός τριπλής ενέργειας.
—
Η σκάλα οδηγεί στην ταράτσα.
Characteristics of Property
Kitchen
Branded electrical appliances
Living room
With exit to the front terrace, fireplace and direct access to the kitchen.
Bathroom
With space for washing machine
Bedroom 1
Master bedroom with double bed and wardrobes and its own balcony.
Bedroom 2
Bedroom with space for 2 beds and closets.
The property has a terrace with awning next to the entrance. There is a table and chairs on the terrace. The road in front of the house is quiet all year round. There is a terrace as well as space inside the plot for the car at the back.
Residence, detached house, Petalidi (Messinia) - Sell or rent
Rent Residence, detached house, Petalidi
I am interested in the property
Schedule a visit to the property or ask us to contact you for more information. The application is not binding on your visit to the property. Once we have received your request, we will contact you immediately.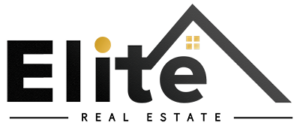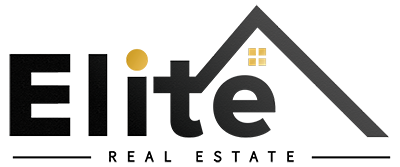 Real Estate Office Kalamata
kalamata [at] eliterealestaste.gr
+30 2721028928