Plot of land for sale, Blemeniani, Kyparissia
Plot of land for sale - sloping and amphitheatrical in the Blemeniani area of ​​Kyparissia. The plot of land with a fantastic unobstructed view of the Ionian Sea is suitable for the construction of a holiday home or permanent residence.
The plot of land with an area of ​​4013.90 sq.m., located at the location "ANGORTSIES" of the Kyparissia District of the Municipality of Trifylia, P.E. Messinia, outside the plan, outside the ZOE and outside the GIS, is even and buildable according to the Rule, in accordance with the existing town planning provisions.
It is located at an altitude of three hundred and thirty (330) meters. Access to the parcel is made by asphalt and one hundred and fifty (150) meters of rural road. The face of the parcel is one hundred and twenty (120) meters on the rural road. Contains 20 small olives.
Tag: Sale, plot of land, view, Blemeniani, Kyparissia.
The specific plot of land does not fall within the forest areas in general according to the Partially Sanctioned Forest Map.
Electricity and water next to the plot.
Plot of land = 4014 sq.m.
Construction 200 sq.m.
Ground inclination 7%
Building height  7.50 m with 2 floors.
————————-
For the indication of the property, topographic and other supporting documents, it is necessary to provide the agency your police identity and your A.F.M. according to Law 4072 / 11-4-2012 Government Gazette 86 A.
Video parcel of land Blemeniani Kyparissia
For high quality video, tap on the gear in the lower right corner and select Quality 1080p HD
Area information and accesibility:
Ano and Kato Blemeniani are located northeast of Kyparissia and are built on a green hill. They are 3 km from Kyparissia. Ano Blemeniani is an old beautiful settlement with old stone houses and traditional cottages. Kato Blemeniani is a new settlement with new houses. The village is located at an altitude of 230-330m. and has an amazing view of the Ionian Sea.
Access to the parcel is by a dirt road 150 meters from the last point of the cement road.
---
Kyparissia Center 11 mins, 5,3 km.
Kyparissia beach 13 mins, 6 km.
Kalo Nero 15 mins, 10 km.
Kalamata International Airport 'Captain Vas. Konstantakopoulos', Kalamata National Road, 55 mins, 65 km.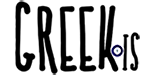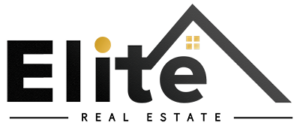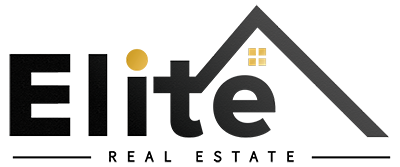 Real Estate Office Kalamata
kalamata [at] eliterealestaste.gr
+30 2721028928
The copyright of the images and photographs of the real estate - with the exception of those from publicly accessible sources, namely Google Earth, which bears the relevant mark - is protected by applicable copyright law and belongs exclusively to ELITE REAL ESTATE Company by assignment by owner.