Rooms to rent (local business) for sale in Agios Andreas Messinia
€ 200.000,= / $ 211,740.= * * For informational purposes only. Exchange rates may vary. Based on
ECB reference rates
.
For sale in Agios Andreas, Messinia, a local business of rooms to rent - tourist apartments (not operational for a number of years) . The room rental business is centrally located overlooking the port of Agios Andreas and the sea on the east side of the rooms and the street on the west side. 
Access is available from the main road driving towards Koroni. The 4 east rooms with sea view are adjacent to the central square of Agios Andreas. While the beautiful beaches are 1-2 minutes walk away.
| The room rental business needs renovation. |
* Room rental Business for sale in Agios Andreas Messinia - TWO STOREY BUILDING WITH COMMERCIAL USE FOR TOURIST ROOMS/HOLIDAY ROOMS.
In the total area of ​​225 sq.m. there are 8 rooms of 22-25 sq.m. each with bathroom. 
On the first floor there is a separate kitchen area (8.61 sq.m.) and space for washing machines or other use (5.94 sq.m.), as well as an attic on the 3rd floor with the possibility of further exploitation.
There is a possibility for configuration of the space in a small hotel, residence, restaurant business and other uses with the required corresponding business conversions.
---
—
In order to see the house, it is necessary to indicate the police ID and the TIN. according to Law 4072 / 11-4-2012 Government Gazette 86 A.
Characteristics of Property
Area information and accesibility:
Agios Andreas of Messinia is a seaside village in the prefecture of Messinia, located on the west coast of the Messinian Gulf. The area occupied by the village is about 1.5 square kilometers. From a geographical point of view, Agios Andreas is equidistant from the most popular villages of the area, Koroni and Petalidi with a distance of 12 km.
Access to the building is by asphalt.
Seafront 1 min,  200 m.
Koroni 14 min, 12 km.
Petalidi 14 min, 12 km.
Kalamata International Airport "Captain Vas. Konstantakopoulos", Kalamata National Road,  35 mins,  31 km.
Kalamata 50 mins. 40 km.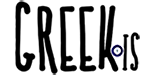 Rooms to rent (local business) for sale in Agios Andreas Messinia
I am interested in the property
Schedule a visit to the property or ask us to contact you for more information. The application is not binding on your visit to the property. Once we receive your request, we will contact you immediately.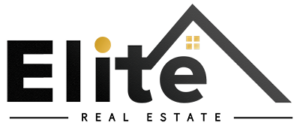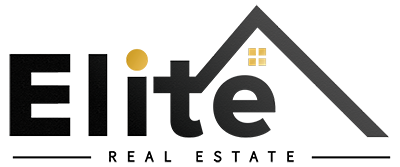 Real Estate Office Kalamata
kalamata [at] eliterealestaste.gr
+30 2721028928
The copyright of the images and photographs of the real estate - with the exception of those from publicly accessible sources, namely Google Earth, which bears the relevant mark - is protected by applicable copyright law and belongs exclusively to ELITE REAL ESTATE Company by assignment by owner.