Sale, Apartment, 70 sq.m. Kastella – Pasalimani
€ 100.000,= / $ 107,770.=
*
*
For informational purposes only. Exchange rates may vary. Based on
ECB reference rates
.
Description ground floor property
For sale in the Kastella district of Piraeus, in a quiet and luxurious neighborhood on a hillside, next to a park shaded by trees, a playground, etc., apartments, (ground floor and 1st floor).
The ground floor apartment was built in 1970 and renovated in 2012. Total area 70 square meters.
The south facing apartment consists of 2 bedrooms, living room, bathroom and kitchen. It has autonomous oil heating (panel bodies), solar panel and boiler. The floor throughout the apartment is tiled.
It is sold individually or in combination with the 1st floor apartment.
In a radius of 100 meters, bus stops: PIPERIA (400063), PROF. ILIAS (400068, 400064), KRITIKA (40067), Deligianni Square TRAM (5401).
Description 1st floor apartment
On the upper floor with an entrance from a stairwell we will find the 1st floor apartment of 80 sq.m.

It has 2 bedrooms, living room, kitchen and bathroom. It has been renovated with quality materials in 2012.
Specifically, the apartment has aluminum frames, double glazing glasses with screens, kitchen in a new condition, panel bodies for autonomous heating, solar panel, boiler, marble and oak floors.
In a radius of 500 meters, someone can find the University of Piraeus, the Veakeio Municipal Theatre, the Port of Piraeus, Mikrolimano, Kastella.
It is sold together with the ground floor property.
---
—
In order to see the house, it is necessary to indicate the police ID and the TIN. according to Law 4072 / 11-4-2012 Government Gazette 86 A.
Tags: Sale, apartment, Kastella, apartments for sale Piraeus, houses for sale, Piraeus houses.
Characteristics of Property
Area information and accesibility:
Kastella is an upscale hillside neighborhood overlooking Mikrolimano and extends around a tree-shaded park that includes bowling facilities, a children's playground and the Church of Prophet Elias. The area is famous for its neoclassical architecture, which is evident in the traditional mansions that line the narrow hillside streets. The outdoor Veakio Municipal Theater hosts summer performances and concerts.
Kastella 5 mins, 500m.
Mikrolimano 4 mins, 850 m.
Piraeous Port 10 mins, 1,1km.
Veakeio Municipal Theatre 1 min, 250 m.
University of Piraeus 4 mins, 250m.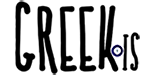 The location on the map is indicative 
I am interested in the property
Schedule a visit to the property or ask us to contact you for more information. The application is not binding on your visit to the property. Once we receive your request, we will contact you immediately.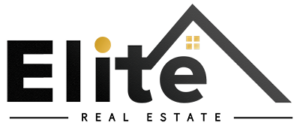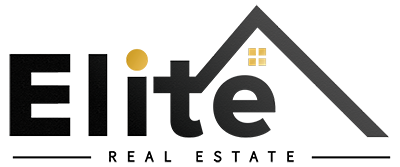 Real Estate Office Kalamata
kalamata [at] eliterealestaste.gr
+30 2721028928
The copyright of the images and photographs of the real estate - with the exception of those from publicly accessible sources, namely Google Earth, which bears the relevant mark - is protected by applicable copyright law and belongs exclusively to ELITE REAL ESTATE Company by assignment by owner.