Ενοικίαση τριάρι διαμέρισμα Καλαμάτα 105 T.M
Apartment 105 sqm for RENT in the historical center of Kalamata. Fill out the interest form to make an appointment with your new home!
€ 470,= / $ 465.= * * For informational purposes only. Exchange rates may vary. Based on
ECB reference rates
.
Προς ενοικίαση τριάρι διαμέρισμα 105 τ.μ κοντά στην πλατεία Ιθώμης στο ιστορικό κέντρο Καλαμάτας. Το ανακαινισμένο διαμέρισμα 1ου ορόφου διαθέτει 2 υπνοδωμάτια. Κάθε υπνοδωμάτιο έχει ντουλάπες, διπλά τζάμια αλουμινίου με σίτες, έξοδο στο μπαλκόνι και air condition. Στο χώρο του μπάνιου υπάρχει διαθέσιμος χώρος για πλυντήριο ρούχων, στεγνωτήριο, παπουτσοθήκες, πατάρι και θερμοσίφωνα.
Το διαμέρισμα διαθέτει ηλιακό.
— Επιτρέπεται η μόνιμη παραμονή σε ζωάκι στο διαμέρισμα.—
Στο μεγάλο χώρο της κουζίνας θα βρούμε αρκετά ντουλάπια καθώς & χώρο για τραπέζι κουζίνας. Το διαμέρισμα διαθέτει συνολικά τέσσερα κλιματιστικά. (2 στο σαλόνι και 1 σε κάθε υπνοδωμάτιο). 
Το σαλόνι του διαμερίσματος είναι δίχωρο με πόρτα που μπορεί να χωρίσει την τραπεζαρία από το καθιστικό. Έχουν και οι δυο χώροι έξοδο προς το εμπρός μπαλκόνι.
—
In order to see the house, it is necessary to indicate the police ID and the TIN. according to Law 4072 / 11-4-2012 Government Gazette 86 A.
Characteristics of Property
Living room
Exit to the front terrace, direct access to the kitchen.
Bathroom
Χώρος για πλυντήριο ρούχων
Externally, the image of the apartment will be renewed in the next months.
The location on the map is indicative 
Rent Apartment in Kalamata
I am interested in the property
Schedule a visit to the property or ask us to contact you for more information. The application is not binding on your visit to the property. Once we receive your request, we will contact you immediately.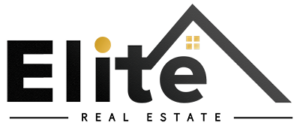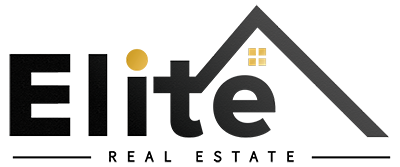 Real Estate Office Kalamata
kalamata [at] eliterealestaste.gr
+30 2721028928