Ενοικίαση διαμέρισμα Καλαμάτα
Διαμπερές διαμέρισμα 110 τ.μ προς ενοικίαση στην Καλαμάτα, οδός Φαρών 100 μέτρα από την παραλία της οδού Ναυαρίνου.  Συμπληρώστε τη φόρμα ενδιαφέροντος για να κλείσετε ραντεβού με το νέο σας σπίτι!
Σε απόσταση 2 λεπτών από την παραλία Καλαμάτας στην οδό Φαρών, ενοικιάζεται διαμπερές διαμέρισμά 110 τ.μ.
Το διαμέρισμα αποτελείται από σαλόνι και κουζίνα προς την οδό φαρών με άμεση πρόσβαση σε μπαλκόνι με τέντες. Στο πίσω μέρος του διαμερίσματος θα βρούμε με πρόσβαση σε ξεχωριστό μεγάλο μπαλκόνι 3 υπνοδωμάτια με ξύλο στο πάτωμα & ευρύχωρες ντουλάπες σε όλα τα δωμάτια.
Τον χώρο συμπληρώνουν 1 ευρύχωρο μπάνιο και ένα wc σε πρώτη χρήση μετά από ριζική ανακαίνιση και ξεχωριστός χώρος για πλυντήριο και τυχόν στεγνωτήριο. 
Επιπλέον διαθέτει πατάρι επάνω από το κεντρικό μπάνιο, ηλιακό καθώς και αυτόνομη θέρμανση πετρελαίου. 
Characteristics of Property
Kitchen
Spacious kitchen with space for kitchen, fridge and dishwasher.
Living room
Με έξοδο προς την εμπρός βεράντα, και άμεση πρόσβαση στην κουζίνα.
WC
Χώρος wc δίπλα από το σαλόνι για εύκολη πρόσβαση επισκεπτών
Bedroom 1
Υπνοδωμάτιο με μπαλκονόπορτα και ντουλάπες.
Bedroom 2
Υπνοδωμάτιο με μπαλκονόπορτα και ντουλάπες.
Bedroom 3
Υπνοδωμάτιο με μπαλκονόπορτα, παράθυρο και ντουλάπες.
Το διαμέρισμα βρίσκεται στην οδό Φαρών λίγα μέτρα από την παραλία. Το διαμέρισμα είναι δίπλα σε καταστήματα, super market, καταστήματα εστίασης καθώς και σχολεία. 
The location on the map is indicative 
Rent Apartment in Kalamata
I am interested in the property
Schedule a visit to the property or ask us to contact you for more information. The application is not binding on your visit to the property. Once we have received your request, we will contact you immediately.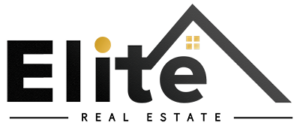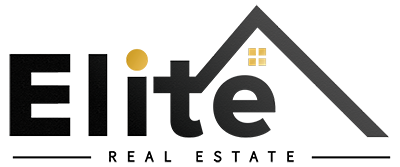 Real Estate Office Kalamata
kalamata [at] eliterealestaste.gr
+30 2721028928